The devils have been busy but…
Washington County | Greene County | Mon Valley
MENU
https://d77941b561661a1127aae3c9f1bab484.safeframe.googlesyndication.com/safeframe/1-0-40/html/container.html
PREVIOUS
Spiritual Sickness
In a world full of excuses as to why we didn't get things do…
NEXT UP
A Supernatural remedy for Bullying
A tell-all sign that someone is being bullied is when they c…
The devils have been busy but…..so what???
May 16, 2014 Updated Dec 6, 2017
Praise the Lord,
I have received approximately many communications about people who are being taunted, haunted, teased, and oppressed by the enemy. I love all of these people and I don't like seeing the enemy run rough-shod over them.
https://imasdk.googleapis.com/js/core/bridge3.572.0_en.html#goog_1877162525
First, allow me to start out by saying to you that you are about to be blessed. That's why the enemy is working against you in every which way possible. No, it's not a joke or a 'religious ploy'. The devil can see something coming to you but he can't tell exactly what it is. he is trying to set you back, stunt your growth, remove love from your life and leave you lonely so that you can blame God. Remember Job?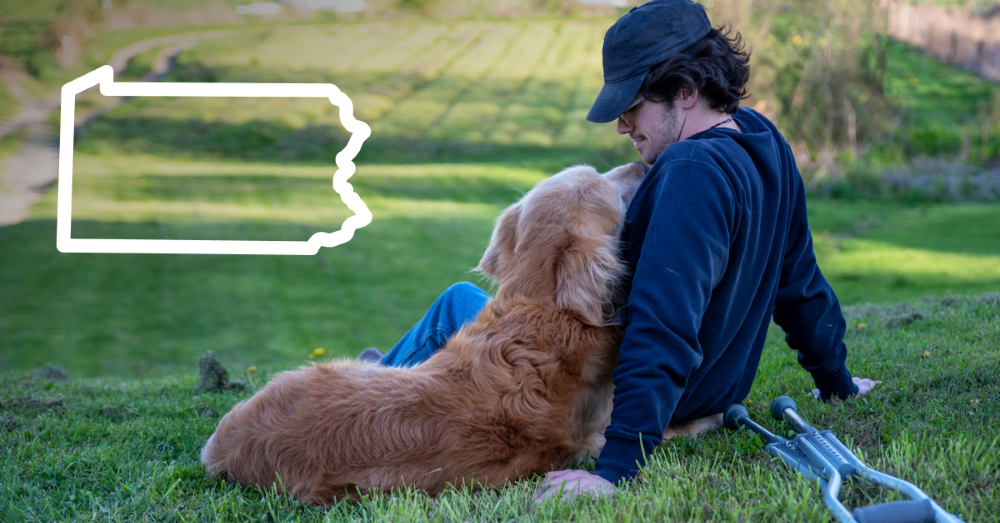 More workforce well-being
Provide support for your employees when they face unforeseen medical challenges
>
Job 1:0-1
Job 1
1 There was a man in the land of Uz, whose name was Job; and that man was perfect and upright, and one that feared God, and eschewed evil.
Job had dedicated his entire life and substance to God. God was so pleased with Job that He bragged on him to satan! Have you ever been so proud of someone or something that you cannot help but to brag about it? In your mind's eye you know that once you open your mouth and start bragging, someone or some 'thing' is going to attempt to take your Joy away and possibly that thing that you are bragging about. Been there, done that millions of times. The difference is that God is God and owns all things and knows that He is so good that His children who truly love Him would never turn their backs on Him. Job was one that God could trust.
Job 1:6-8
6 Now there was a day when the sons of God came to present themselves before the Lord, and Satan came also among them.
7 And the Lord said unto Satan, Whence comest thou? Then Satan answered the Lord, and said, From going to and fro in the earth, and from walking up and down in it.
8 And the Lord said unto Satan, Hast thou considered my servant Job, that there is none like him in the earth, a perfect and an upright man, one that feareth God, and escheweth evil?
satan was materialistic and thought that men would be also. Even though his followers are but Godly people are content with whatever is convenient for us.
Proverbs 30:8-9
8 Remove far from me vanity and lies: give me neither poverty nor riches; feed me with food convenient for me:
9 Lest I be full, and deny thee, and say, Who is the Lord? or lest I be poor, and steal, and take the name of my God in vain.
he told God that the only reason that Job loved Him was because of the things that God had given Him. In all actuality, satan was insulting God by thinking that we would love Him only for what He can give us. We get to see the New Heaven and teh New Earth the way that God intended for it to be before satan ruined it. He will not and cannot.
satan is incapable of loving and does not understand it. God is Love. satan went against "Love" in Isaiah 14 when he said that he was going to set his throne high above God's. Mistake numero uno. (Love of materialism and power.)
God had so much faith in Job that He allowed satan to tempt and test Job. God knew what Job would do. In the end, Job got more than what had in the beginning. He lost everything but God rewarded him for his dedication to Him. Even Job's wife told him to curse God and die. His friends gave him bad advice. Sometimes people that you consider friends can give you adverse advice because that is either what they want for you or what they would do in your situation.
God count on you? Can he watch you fight your battles with HIS armour (the Word) and win? Do you know the Word enough? Are you a novice in your love with Him? Have you experienced enough of His Agape Love and time that you can gladly look the enemy in the eye and bind them and send them to dry places in Jesus name no matter what weapon they try to use against you? There is no rest for the enemy once you've sent them to dry places. Fill the space that they once occupied with the Love of God and the Holy Spirit. They will see to it that they don't return to you.
Luke 11:24
24 When the unclean spirit is gone out of a man, he walketh through dry places, seeking rest; and finding none, he saith, I will return unto my house whence I came out.
When satan and his spiritual bullies come to you, bind him/them in Jesus name and chant Jesus's name as much as possible. Place the Blood of Jesus all over your life and household. Fight like a nut, serioiusly….satan fights you that way! Don't be shamed. What you see and hear is real. Your mind wouldn't lie to you. Something is amiss because you are about to blessed as far as the East is from the West.
That's right, God bragged on you. Now what are you going to do my friend?
I have a great message to end this with and it is:
Why did Archangel Michael fight satan in the bible?
Answer: Because it takes a spirit to fight a spirit. Stop trying to do things with your own flesh. #Pray
Love ya,
Rev Essie
Thank you for reading!
Please purchase a subscription to continue reading. If you have a subscription, please Log In.
Latest News
Get the mobile app!
https://d77941b561661a1127aae3c9f1bab484.safeframe.googlesyndication.com/safeframe/1-0-40/html/container.html
MAY
2023
Sun
Mon
Tue
Wed
Thu
Fri
Sat
1
2
3
4
5
6
7
8
9
10
11
12
13
14
15
16
17
18
19
20
21
22
23
24
25
26
27
28
29
30
31
Upcoming Events
https://s.tradingview.com/embed-widget/market-overview/?locale=en#%7B%22width%22%3A%22100%25%22%2C%22height%22%3A660%2C%22plotLineColorGrowing%22%3A%22rgba(60%2C%20188%2C%20152%2C%201)%22%2C%22plotLineColorFalling%22%3A%22rgba(255%2C%2074%2C%20104%2C%201)%22%2C%22gridLineColor%22%3A%22rgba(233%2C%20233%2C%20234%2C%201)%22%2C%22scaleFontColor%22%3A%22rgba(218%2C%20221%2C%20224%2C%201)%22%2C%22belowLineFillColorGrowing%22%3A%22rgba(60%2C%20188%2C%20152%2C%200.05)%22%2C%22belowLineFillColorFalling%22%3A%22rgba(255%2C%2074%2C%20104%2C%200.05)%22%2C%22tabs%22%3A%5B%7B%22title%22%3A%22Equities%22%2C%22symbols%22%3A%5B%7B%22d%22%3A%22S%26P%20500%22%2C%22s%22%3A%22OANDA%3ASPX500USD%22%7D%2C%7B%22d%22%3A%22Shanghai%20Composite%22%2C%22s%22%3A%22INDEX%3AXLY0%22%7D%2C%7B%22d%22%3A%22Dow%2030%22%2C%22s%22%3A%22FOREXCOM%3ADJI%22%7D%2C%7B%22d%22%3A%22Nikkei%20225%22%2C%22s%22%3A%22INDEX%3ANKY%22%7D%2C%7B%22d%22%3A%22Apple%22%2C%22s%22%3A%22NASDAQ%3AAAPL%22%7D%2C%7B%22d%22%3A%22Google%22%2C%22s%22%3A%22NASDAQ%3AGOOG%22%7D%5D%7D%2C%7B%22title%22%3A%22Commodities%22%2C%22symbols%22%3A%5B%7B%22d%22%3A%22E-Mini%20S%26P%22%2C%22s%22%3A%22CME_MINI%3AES1!%22%7D%2C%7B%22d%22%3A%22Euro%22%2C%22s%22%3A%22CME%3AE61!%22%7D%2C%7B%22d%22%3A%22Gold%22%2C%22s%22%3A%22COMEX%3AGC1!%22%7D%2C%7B%22d%22%3A%22Crude%20Oil%22%2C%22s%22%3A%22NYMEX%3ACL1!%22%7D%2C%7B%22d%22%3A%22Natural%20Gas%22%2C%22s%22%3A%22NYMEX%3ANG1!%22%7D%2C%7B%22d%22%3A%22Corn%22%2C%22s%22%3A%22CBOT%3AZC1!%22%7D%5D%7D%2C%7B%22title%22%3A%22Bonds%22%2C%22symbols%22%3A%5B%7B%22d%22%3A%22US%202YR%22%2C%22s%22%3A%22CBOT%3ATUZ2019%22%7D%2C%7B%22d%22%3A%22US%2010YR%22%2C%22s%22%3A%22CBOT%3ATYZ2019%22%7D%2C%7B%22d%22%3A%22US%2030YR%22%2C%22s%22%3A%22CBOT%3AUSZ2019%22%7D%2C%7B%22d%22%3A%22Euro%20Bund%22%2C%22s%22%3A%22EUREX%3AGG1!%22%7D%2C%7B%22d%22%3A%22Euro%20BTP%22%2C%22s%22%3A%22EUREX%3AII1!%22%7D%2C%7B%22d%22%3A%22Euro%20BOBL%22%2C%22s%22%3A%22EUREX%3AHR1!%22%7D%5D%7D%2C%7B%22title%22%3A%22Forex%22%2C%22symbols%22%3A%5B%7B%22d%22%3A%22EURUSD%22%2C%22s%22%3A%22FX%3AEURUSD%22%7D%2C%7B%22d%22%3A%22GBPUSD%22%2C%22s%22%3A%22FX%3AGBPUSD%22%7D%2C%7B%22d%22%3A%22USDJPY%22%2C%22s%22%3A%22FX%3AUSDJPY%22%7D%2C%7B%22d%22%3A%22USDCHF%22%2C%22s%22%3A%22FX%3AUSDCHF%22%7D%2C%7B%22d%22%3A%22AUDUSD%22%2C%22s%22%3A%22FX%3AAUDUSD%22%7D%2C%7B%22d%22%3A%22USDCAD%22%2C%22s%22%3A%22FX%3AUSDCAD%22%7D%5D%7D%5D%2C%22largeChartUrl%22%3A%22http%3A%2F%2Fobserver-reporter.com%2Fstock_market%22%2C%22utm_source%22%3A%22observer-reporter.com%22%2C%22utm_medium%22%3A%22widget_new%22%2C%22utm_campaign%22%3A%22market-overview%22%2C%22page-uri%22%3A%22observer-reporter.com%2Fblogs%2Frevessiescorner%2Fthe-devils-have-been-busy-but-so-what%2Farticle_516dc7fb-2e71-5068-a736-4477f71a7554.html%23tncms-source%3Darticle-nav-next%22%7D
https://d77941b561661a1127aae3c9f1bab484.safeframe.googlesyndication.com/safeframe/1-0-40/html/container.html
Sections
Services
Contact Information
observer-reporter.com
122 South Main Street
Washington, PA 15301
Phone: 724-222-2200
Email:webmaster@observer-reporter.com
Follow Us
© Copyright 2023 Observer-Reporter 122 South Main Street, Washington, PA | Terms of Use | Privacy Policy
https://imasdk.googleapis.com/js/core/bridge3.572.0_en.html#goog_1877162524