Washington County | Greene County | Mon Valley
MENU
PREVIOUS
Powerful prayer against your enemies.
Say this prayer daily or print it out and place on your frid…
NEXT UP
The devils have been busy but…..so what???
Praise the Lord,
Spiritual Sickness
May 19, 2014 Updated Dec 5, 2017
In a world full of excuses as to why we didn't get things done or cannot at the moment, what people need to understand is that they are not as sick in their bodies as they are spiritually. The bible says, "In Him we live and move and have our being." We are to be strong and mighty in Jesus and have full Joy that He intends for us to have. We are so concerned about the cares of this world that we put Jesus on a back burner and come up with every excuse that we can to keep from serving Him wholeheartedly.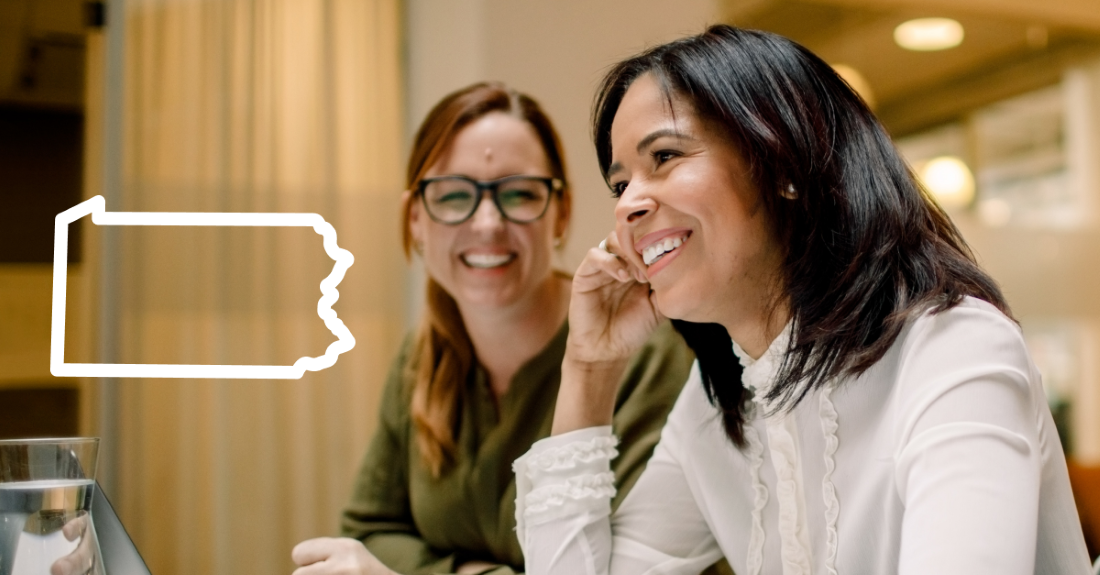 Keep your best talent
Empower employees with the support they need to think, feel, and perform their best.
>
What these people need is a death to their flesh and a revival of their spirit. They need to remember their first love. I've seen people with titles in front of their names that I wouldn't send my dog to if he had problems.
The greater the title, the more sickly and weak they seem. Their faith in God is next to nothing. The title means more.
1 Peter 4:17
17 For the time is come that judgment must begin at the house of God: and if it first begin at us, what shall the end be of them that obey not the gospel of God?
If judgment begins at the house of God, there are going to be a lot of Christians who won't make it. God wants strong believers not doubters.
There are different types of Spirits in the bible. If you know anyone who has any of the following symptoms/spirits, pray for them.
The different types of spirits that we see in the bible are:
1. Mk 9:25 Foul Spirits
2. Mt 10:1 Unclean
3. 2 Tim 1:7 Fear
4. 1 Tim 4:1 Seducing
5. Lk 13:11 Infirmity
6. Act 16:16 Divination (Where we get the word Python from. Witchcraft as well. Tarot, horoscopes, etc.)
7. Ro. 8:15 Bondage
8. Ro 11:8 Slumber (too much sleeping)
9. 1 Cor 2:12 World
Thank you for reading!
Please purchase a subscription to continue reading. If you have a subscription, please Log In.
Latest News
Get the mobile app!
MAY
2023
Sun
Mon
Tue
Wed
Thu
Fri
Sat
1
2
3
4
5
6
7
8
9
10
11
12
13
14
15
16
17
18
19
20
21
22
23
24
25
26
27
28
29
30
31
Upcoming Events
https://s.tradingview.com/embed-widget/market-overview/?locale=en#%7B%22width%22%3A%22100%25%22%2C%22height%22%3A660%2C%22plotLineColorGrowing%22%3A%22rgba(60%2C%20188%2C%20152%2C%201)%22%2C%22plotLineColorFalling%22%3A%22rgba(255%2C%2074%2C%20104%2C%201)%22%2C%22gridLineColor%22%3A%22rgba(233%2C%20233%2C%20234%2C%201)%22%2C%22scaleFontColor%22%3A%22rgba(218%2C%20221%2C%20224%2C%201)%22%2C%22belowLineFillColorGrowing%22%3A%22rgba(60%2C%20188%2C%20152%2C%200.05)%22%2C%22belowLineFillColorFalling%22%3A%22rgba(255%2C%2074%2C%20104%2C%200.05)%22%2C%22tabs%22%3A%5B%7B%22title%22%3A%22Equities%22%2C%22symbols%22%3A%5B%7B%22d%22%3A%22S%26P%20500%22%2C%22s%22%3A%22OANDA%3ASPX500USD%22%7D%2C%7B%22d%22%3A%22Shanghai%20Composite%22%2C%22s%22%3A%22INDEX%3AXLY0%22%7D%2C%7B%22d%22%3A%22Dow%2030%22%2C%22s%22%3A%22FOREXCOM%3ADJI%22%7D%2C%7B%22d%22%3A%22Nikkei%20225%22%2C%22s%22%3A%22INDEX%3ANKY%22%7D%2C%7B%22d%22%3A%22Apple%22%2C%22s%22%3A%22NASDAQ%3AAAPL%22%7D%2C%7B%22d%22%3A%22Google%22%2C%22s%22%3A%22NASDAQ%3AGOOG%22%7D%5D%7D%2C%7B%22title%22%3A%22Commodities%22%2C%22symbols%22%3A%5B%7B%22d%22%3A%22E-Mini%20S%26P%22%2C%22s%22%3A%22CME_MINI%3AES1!%22%7D%2C%7B%22d%22%3A%22Euro%22%2C%22s%22%3A%22CME%3AE61!%22%7D%2C%7B%22d%22%3A%22Gold%22%2C%22s%22%3A%22COMEX%3AGC1!%22%7D%2C%7B%22d%22%3A%22Crude%20Oil%22%2C%22s%22%3A%22NYMEX%3ACL1!%22%7D%2C%7B%22d%22%3A%22Natural%20Gas%22%2C%22s%22%3A%22NYMEX%3ANG1!%22%7D%2C%7B%22d%22%3A%22Corn%22%2C%22s%22%3A%22CBOT%3AZC1!%22%7D%5D%7D%2C%7B%22title%22%3A%22Bonds%22%2C%22symbols%22%3A%5B%7B%22d%22%3A%22US%202YR%22%2C%22s%22%3A%22CBOT%3ATUZ2019%22%7D%2C%7B%22d%22%3A%22US%2010YR%22%2C%22s%22%3A%22CBOT%3ATYZ2019%22%7D%2C%7B%22d%22%3A%22US%2030YR%22%2C%22s%22%3A%22CBOT%3AUSZ2019%22%7D%2C%7B%22d%22%3A%22Euro%20Bund%22%2C%22s%22%3A%22EUREX%3AGG1!%22%7D%2C%7B%22d%22%3A%22Euro%20BTP%22%2C%22s%22%3A%22EUREX%3AII1!%22%7D%2C%7B%22d%22%3A%22Euro%20BOBL%22%2C%22s%22%3A%22EUREX%3AHR1!%22%7D%5D%7D%2C%7B%22title%22%3A%22Forex%22%2C%22symbols%22%3A%5B%7B%22d%22%3A%22EURUSD%22%2C%22s%22%3A%22FX%3AEURUSD%22%7D%2C%7B%22d%22%3A%22GBPUSD%22%2C%22s%22%3A%22FX%3AGBPUSD%22%7D%2C%7B%22d%22%3A%22USDJPY%22%2C%22s%22%3A%22FX%3AUSDJPY%22%7D%2C%7B%22d%22%3A%22USDCHF%22%2C%22s%22%3A%22FX%3AUSDCHF%22%7D%2C%7B%22d%22%3A%22AUDUSD%22%2C%22s%22%3A%22FX%3AAUDUSD%22%7D%2C%7B%22d%22%3A%22USDCAD%22%2C%22s%22%3A%22FX%3AUSDCAD%22%7D%5D%7D%5D%2C%22largeChartUrl%22%3A%22http%3A%2F%2Fobserver-reporter.com%2Fstock_market%22%2C%22utm_source%22%3A%22observer-reporter.com%22%2C%22utm_medium%22%3A%22widget_new%22%2C%22utm_campaign%22%3A%22market-overview%22%2C%22page-uri%22%3A%22observer-reporter.com%2Fblogs%2Frevessiescorner%2Fspiritual-sickness%2Farticle_47117ad4-cb63-5618-8dc2-dcc6484988ee.html%23tncms-source%3Darticle-nav-next%22%7D
https://73f508156e16e14fce7105937d600de2.safeframe.googlesyndication.com/safeframe/1-0-40/html/container.html
https://73f508156e16e14fce7105937d600de2.safeframe.googlesyndication.com/safeframe/1-0-40/html/container.html
Sections
Services
Contact Information
observer-reporter.com
122 South Main Street
Washington, PA 15301
Phone: 724-222-2200
Email:webmaster@observer-reporter.com
Follow Us
© Copyright 2023 Observer-Reporter 122 South Main Street, Washington, PA | Terms of Use | Privacy Policy
javascript:window["$iceContent"]