Washington County | Greene County | Mon Valley
MENU
https://a88341917553f526d6ba5ea5831700c3.safeframe.googlesyndication.com/safeframe/1-0-40/html/container.html
PREVIOUS
Prayer of Salvation
The Word tells us that if you want to be saved, all that you…
NEXT UP
No compromise!
Balance and Anger
Jun 25, 2014 Updated Dec 4, 2017
Greetings in the mighty, and matchless name of Jesus Christ who's name was, is, and every shall be the dunamis power in the lives of those who know and love him. God bless you to- day as you go about living your lives according to God's will. Doing things on our own will always prove to be unsuccessful but doing things God's way always rises us to a higher level.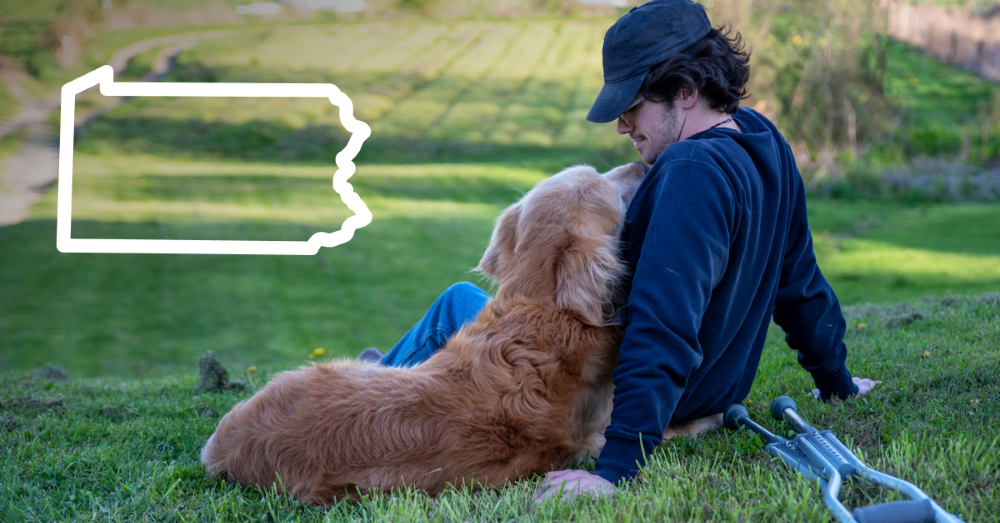 More workforce well-being
Provide support for your employees when they face unforeseen medical challenges
>
I wish to write about something that people sometimes fail to realize and that is, that we are all on a different spiritual level, no one is the same. As a preacher for the most high God, there have been times I've had to speak to crowds at a somewhat slower, more basic and simple pace than others. Speakers have to learn to discern. Some people are eating the meat and potatoes of the Word but there are still those who are still on the bottle, slowly hearing it as it comes, not quite able to gain an understanding and that's okay. It is very hard to balance when you are speaking or writing to many as I do, but it is very doable with the help of the Lord. My revelation lessons that I send out on a monthly basis reach many countries and villages full of hungry souls, and we have many students all around the world. There are some still don't understand the fall of Adam and Woman and there are those who understand God's word to the apostle Paul when he said "my grace is sufficient for thee". It is my hope that by the time you are through reading this, you will have adopted a way to study the word and strengthen your spirit. The enemy is going about as a roaring lion seeking whom he may devour, and it is imperative that you study the Word. I am not excited about commentaries but if you feel that you need one get one. Pur- chase it from a well-known, seasoned Christian writer.
When measuring one's spiritual maturity, the first thing that you want to do is to check your strength. First John 2:14 says that we should have overcame the wicked one. Can you say that you live a life of overcoming on a daily basis? You want to get the better of, conquer your boss at work, your family, finances, thoughts, and your flesh. You cannot conquer if you feed your flesh and starve your spirit. The one will be stronger than the other. Does food call you? Do you eat by the clock? Do you have to eat breakfast because it is 9 o'clock for lunch because it is 12 or dinner because it is 5? Jesus and the disciples walked and talked so much that the disciples re- minded Jesus that the people following them hadn't eaten.
Mark 6:35-46
35 And when the day was now far spent, his disciples came unto him, and said, This is a desert place, and now the time is far passed:
36 Send them away, that they may go into the country round about, and into the villages, and buy themselves bread: for they have nothing to eat.
37 He answered and said unto them, Give ye them to eat. And they say unto him, Shall we go and buy two hundred pennyworth of bread, and give them to eat?
38 He saith unto them, How many loaves have ye? go and see. And when they knew, they say, Five, and two fishes.
39 And he commanded them to make all sit down by compa- nies upon the green grass.
40 And they sat down in ranks, by hundreds, and by fifties.
41 And when he had taken the five loaves and the two fishes, he looked up to heaven, and blessed, and brake the loaves, and gave them to his disciples to set before them; and the two fishes divided he among them all.
42 And they did all eat, and were filled.
43 And they took up twelve baskets full of the fragments, and of the fishes.
44 And they that did eat of the loaves were about five thou- sand men.
45 And straightway he constrained his disciples to get into the ship, and to go to the other side before unto Bethsaida, while he sent away the people.
46 And when he had sent them away, he departed into a mountain to pray.
Does your boss get under your skin to the point that when you go home you take it out on your family? Does it drive you crazy to watch your pastor do things in church oddly and you just know that you can do it better? That is not conquer- ing. It is aggravation to you not to mention coveting which is a sin. The enemy has digged a ditch and you keep tripping by it. If you don't give it all to God you will one day fall into it.
Job 17:9 says,"The righteous also shall hold on his way, and he has clean hands to be stronger and stronger". That means to be blameless, righteous, a good example, to have persever- ance, spiritual progress, your prayers are answered. King David had dirty hands because he was a warrior and God would not let him build the temple but his son Solomon in- stead. Do you have blood on your hands? Have you commit- ted any spiritual homicides? Talk, slander, deceit, gossip, ha- tred, backbiting. The righteous go before God and go from strength to strength because of it. Who do you appear be- fore? What is on your daily agenda? Is it your agenda or did God give it to you? There are even some ministries that have been started or are in effect that God did not order. Do not wonder around guessing and supposing. Righteousness means to simply be right! That is why there are so many fal- ling preachers and churches with no power because they are just not right (righteous), regardless of what they look like on the outside. Have you ever attended a church that looked good but the members were mean as snakes? They were not ordered by the Lord or something has gone amiss. God loves things done decently and in order. The steps of the righteous man are ordered by the Lord. Be the righteous man or righteous woman, be right.
Another pitfall or weakness is the inability to receive strong doctrine.
First Corinthians 3:1, 2…. "and I could not speak to you as unto spiritual but as unto carnal even as unto babes in Christ. I have fed you with milk and not with meat: for hith- erto you were not able to bear, neither yet now are you able."
There are some who get angry when you try to give them the truth. They cannot handle it. Within them remains the strug- gle between being worldly and totally submitting to an Al- mighty God. They are sensitive and must be approached cor- rectly or there is a possibility that they can be lost forever. There is a healthy balance in preaching. Notice in the scrip- ture Apostle Paul tells us that he has to speak to them softly. Have you ever spoken to someone as though you were walk- ing on egg shells? It is very uncomfortable. Paul does not hide the fact that they are babes. He tells them the gospel truth, giving them time to work on spiritual matters. He doesn't go to anyone else but them. He doesn't hold a members, staff or ministers meeting, he goes straight to the source. They won't hear the deep things of God. Many leaders have to walk on egg shells to speak to others as not to offend them. The Bible says that in the end times offense will run rampant and it cer- tainly is. You cannot lovingly correct someone today without them getting offended and possibly run away from you, sever- ing a relationship with you over it.
How was your relationship with Jesus? By now you should be calling him your friend. You should no longer be in servants mode but in a friendship mode with the Lord. You should have personal conversations with him all day long. Talk to him before you pick up the phone or get on the computer. Je- sus is your True Friend. John 15:12 -14 says "This is my com- mandment that you love one another as I have loved you. Greater love has no man than this, that a man lay down his life for his friends, you are my friends, if you do whatsoever I command." When you're close to Jesus he shows you things that you never thought you would see or hear. He shows you beautiful things, secret, comforting revelations. Nothing by any means will hurt you. It behooves us to wean away from the nipple and bite into the sweet meat of the table of the Lord. Do not miss what he has for you by following the crowd or being free to delve deeper into the Word. Yes you will be different but God calls us to be different for it is He Who fights our battles. Yahweh Sabbaoth means "The God who assembles". And Yahweh Nakeh means "the God who smites." He does it well. Don't be unstable, choose the Lord to be on your side. Take your thoughts captive. A double minded man is unstable in all of his ways. Don't be tossed to and fro with every wind of doctrine. Men lie in wait to de- ceive you. The prosperity message, paying for positions, cars, homes; they change Bible scriptures and some even sin out right with sex, drugs and human persuasion. God says in He- brews 5:12 that you ought to be teachers by now. Step out on the water, do it now. God bless.
Prayer.
Father God, bless us all as we continued to walk according to your direction and Will. Blanket my friends with your heav- enly protection, wisdom, and Grace. Amen.
Rev. Esther R. Scott New Birth Ministries
Thank you for reading!
Please purchase a subscription to continue reading. If you have a subscription, please Log In.
https://a88341917553f526d6ba5ea5831700c3.safeframe.googlesyndication.com/safeframe/1-0-40/html/container.html
https://a88341917553f526d6ba5ea5831700c3.safeframe.googlesyndication.com/safeframe/1-0-40/html/container.html
Latest News
Get the mobile app!
https://a88341917553f526d6ba5ea5831700c3.safeframe.googlesyndication.com/safeframe/1-0-40/html/container.html
MAY
2023
Sun
Mon
Tue
Wed
Thu
Fri
Sat
1
2
3
4
5
6
7
8
9
10
11
12
13
14
15
16
17
18
19
20
21
22
23
24
25
26
27
28
29
30
31
Upcoming Events
https://s.tradingview.com/embed-widget/market-overview/?locale=en#%7B%22width%22%3A%22100%25%22%2C%22height%22%3A660%2C%22plotLineColorGrowing%22%3A%22rgba(60%2C%20188%2C%20152%2C%201)%22%2C%22plotLineColorFalling%22%3A%22rgba(255%2C%2074%2C%20104%2C%201)%22%2C%22gridLineColor%22%3A%22rgba(233%2C%20233%2C%20234%2C%201)%22%2C%22scaleFontColor%22%3A%22rgba(218%2C%20221%2C%20224%2C%201)%22%2C%22belowLineFillColorGrowing%22%3A%22rgba(60%2C%20188%2C%20152%2C%200.05)%22%2C%22belowLineFillColorFalling%22%3A%22rgba(255%2C%2074%2C%20104%2C%200.05)%22%2C%22tabs%22%3A%5B%7B%22title%22%3A%22Equities%22%2C%22symbols%22%3A%5B%7B%22d%22%3A%22S%26P%20500%22%2C%22s%22%3A%22OANDA%3ASPX500USD%22%7D%2C%7B%22d%22%3A%22Shanghai%20Composite%22%2C%22s%22%3A%22INDEX%3AXLY0%22%7D%2C%7B%22d%22%3A%22Dow%2030%22%2C%22s%22%3A%22FOREXCOM%3ADJI%22%7D%2C%7B%22d%22%3A%22Nikkei%20225%22%2C%22s%22%3A%22INDEX%3ANKY%22%7D%2C%7B%22d%22%3A%22Apple%22%2C%22s%22%3A%22NASDAQ%3AAAPL%22%7D%2C%7B%22d%22%3A%22Google%22%2C%22s%22%3A%22NASDAQ%3AGOOG%22%7D%5D%7D%2C%7B%22title%22%3A%22Commodities%22%2C%22symbols%22%3A%5B%7B%22d%22%3A%22E-Mini%20S%26P%22%2C%22s%22%3A%22CME_MINI%3AES1!%22%7D%2C%7B%22d%22%3A%22Euro%22%2C%22s%22%3A%22CME%3AE61!%22%7D%2C%7B%22d%22%3A%22Gold%22%2C%22s%22%3A%22COMEX%3AGC1!%22%7D%2C%7B%22d%22%3A%22Crude%20Oil%22%2C%22s%22%3A%22NYMEX%3ACL1!%22%7D%2C%7B%22d%22%3A%22Natural%20Gas%22%2C%22s%22%3A%22NYMEX%3ANG1!%22%7D%2C%7B%22d%22%3A%22Corn%22%2C%22s%22%3A%22CBOT%3AZC1!%22%7D%5D%7D%2C%7B%22title%22%3A%22Bonds%22%2C%22symbols%22%3A%5B%7B%22d%22%3A%22US%202YR%22%2C%22s%22%3A%22CBOT%3ATUZ2019%22%7D%2C%7B%22d%22%3A%22US%2010YR%22%2C%22s%22%3A%22CBOT%3ATYZ2019%22%7D%2C%7B%22d%22%3A%22US%2030YR%22%2C%22s%22%3A%22CBOT%3AUSZ2019%22%7D%2C%7B%22d%22%3A%22Euro%20Bund%22%2C%22s%22%3A%22EUREX%3AGG1!%22%7D%2C%7B%22d%22%3A%22Euro%20BTP%22%2C%22s%22%3A%22EUREX%3AII1!%22%7D%2C%7B%22d%22%3A%22Euro%20BOBL%22%2C%22s%22%3A%22EUREX%3AHR1!%22%7D%5D%7D%2C%7B%22title%22%3A%22Forex%22%2C%22symbols%22%3A%5B%7B%22d%22%3A%22EURUSD%22%2C%22s%22%3A%22FX%3AEURUSD%22%7D%2C%7B%22d%22%3A%22GBPUSD%22%2C%22s%22%3A%22FX%3AGBPUSD%22%7D%2C%7B%22d%22%3A%22USDJPY%22%2C%22s%22%3A%22FX%3AUSDJPY%22%7D%2C%7B%22d%22%3A%22USDCHF%22%2C%22s%22%3A%22FX%3AUSDCHF%22%7D%2C%7B%22d%22%3A%22AUDUSD%22%2C%22s%22%3A%22FX%3AAUDUSD%22%7D%2C%7B%22d%22%3A%22USDCAD%22%2C%22s%22%3A%22FX%3AUSDCAD%22%7D%5D%7D%5D%2C%22largeChartUrl%22%3A%22http%3A%2F%2Fobserver-reporter.com%2Fstock_market%22%2C%22utm_source%22%3A%22observer-reporter.com%22%2C%22utm_medium%22%3A%22widget_new%22%2C%22utm_campaign%22%3A%22market-overview%22%2C%22page-uri%22%3A%22observer-reporter.com%2Fblogs%2Frevessiescorner%2Fbalance-and-anger%2Farticle_9fbd988b-6ca5-522d-8a1f-042934bb54cc.html%23tncms-source%3Darticle-nav-next%22%7D
Sections
Services
Contact Information
observer-reporter.com
122 South Main Street
Washington, PA 15301
Phone: 724-222-2200
Email:webmaster@observer-reporter.com
Follow Us
© Copyright 2023 Observer-Reporter 122 South Main Street, Washington, PA | Terms of Use | Privacy Policy
javascript:window["$iceContent"]
Video Player is loading.